Garden Ceremony - The gazebo overlooking the pond and our beautifully landscaped grounds is the perfect place to say "I do!" Photo opportunities abound for your garden wedding ceremony, as nature's perfect decorations lend an ambiance that cannot be matched.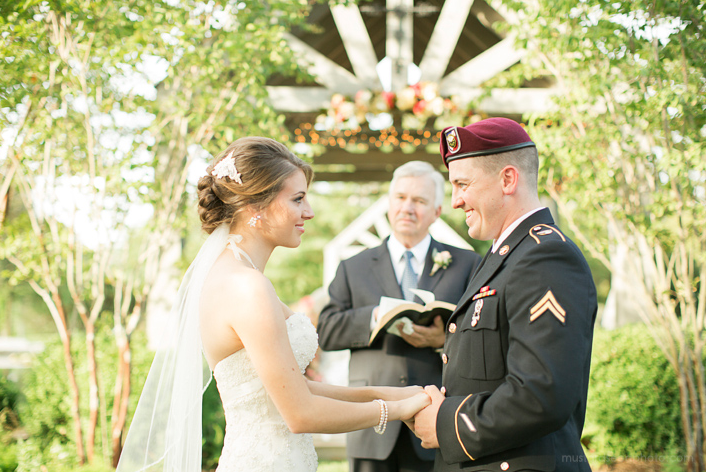 Bride & Groom Dressing Areas
Your wedding day is filled with preparation for the most important day of your life. The Greenbranch realizes the importance of a place for the Bride and Groom and the entire wedding party to rest, relax, and get ready for the wedding. The entire upstairs of the Main House awaits the Bride and Bridesmaids. This spacious area includes bedroom, bath, double sinks and living room area. Filled with antique furniture, this makes for a unique backdrop for those special pictures of the beautiful bride. The Grooms area is located on the ground level of the Main House. This private area with bath allows the gentlemen to relax with a game of dominoes, movies, or play station.
Receptions
Garden Pavilion - The sky-lit Garden Pavilion offers an elegant venue for your Event. The vaulted ceilings, picture windows and fireplace make the Pavilion beautiful. The central heat and air and a caterer's prep kitchen make it functional. The exotic animals in the pasture overlooked by the Pavilion make it unique. The Garden Pavilion offers seating for up to 225 guests while an additional 25 may be seated outside on the adjoining, covered patio. It is nestled behind the Main House with a strolling sidewalk that overlooks a custom swimming pool, a lake, fountain, and the garden arbor.